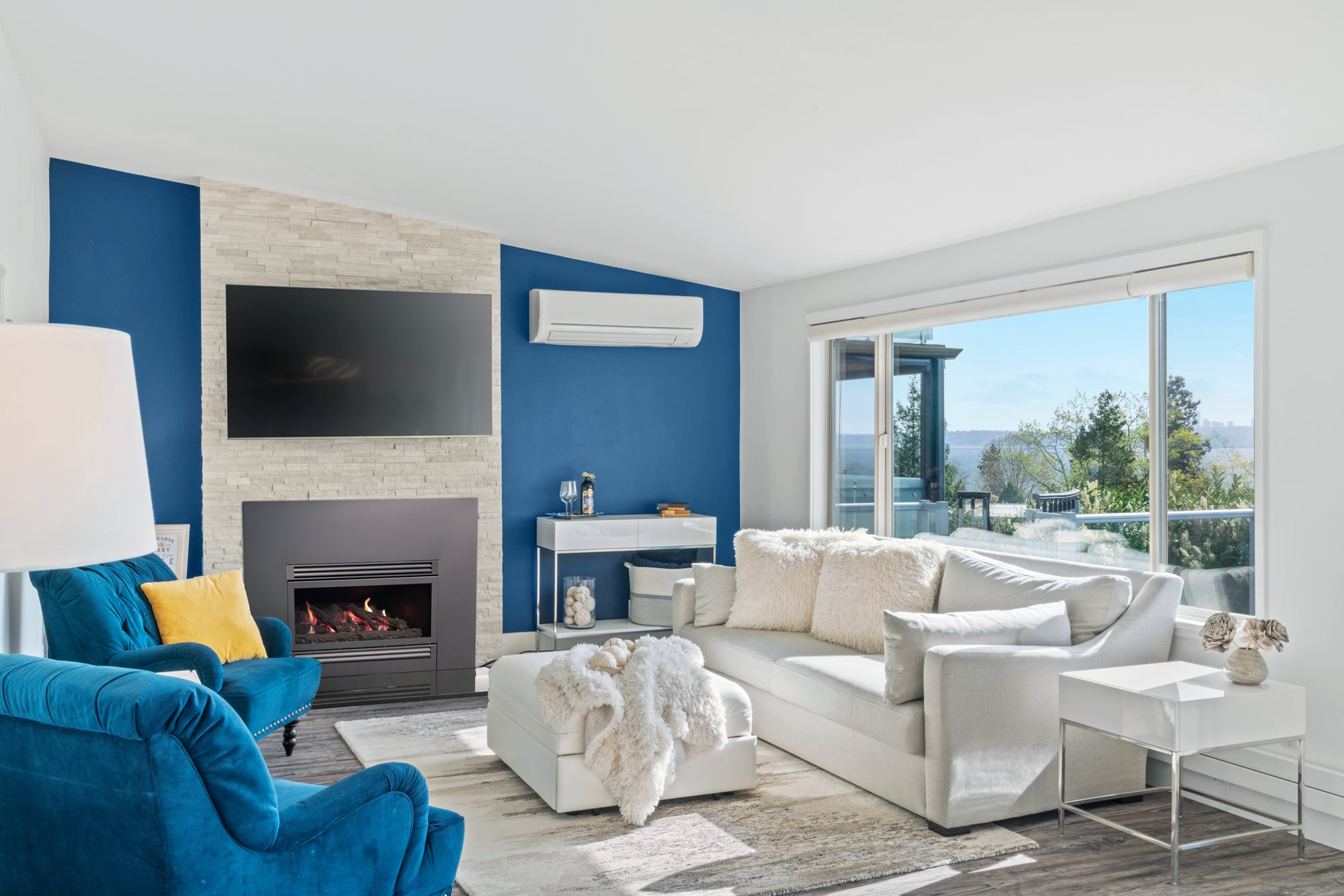 Australian Made Gas Log Fires
IB Collection
IB Collection
Relax and unwind.
The IB Gas Log Fire range has been designed to be installed in new or existing fireplaces, facades or even through an exterior wall in either contemporary or classic homes with minimal clearances to combustible materials.
2
Model Sizes
IB-1000 IB-2000
10
Year Firebox Warranty*
Talk to us about warranty on our products
With so many years of experience designing and manufacturing gas log fires, we wanted to invent something truly incredible that stood at the forefront of innovation in our industry.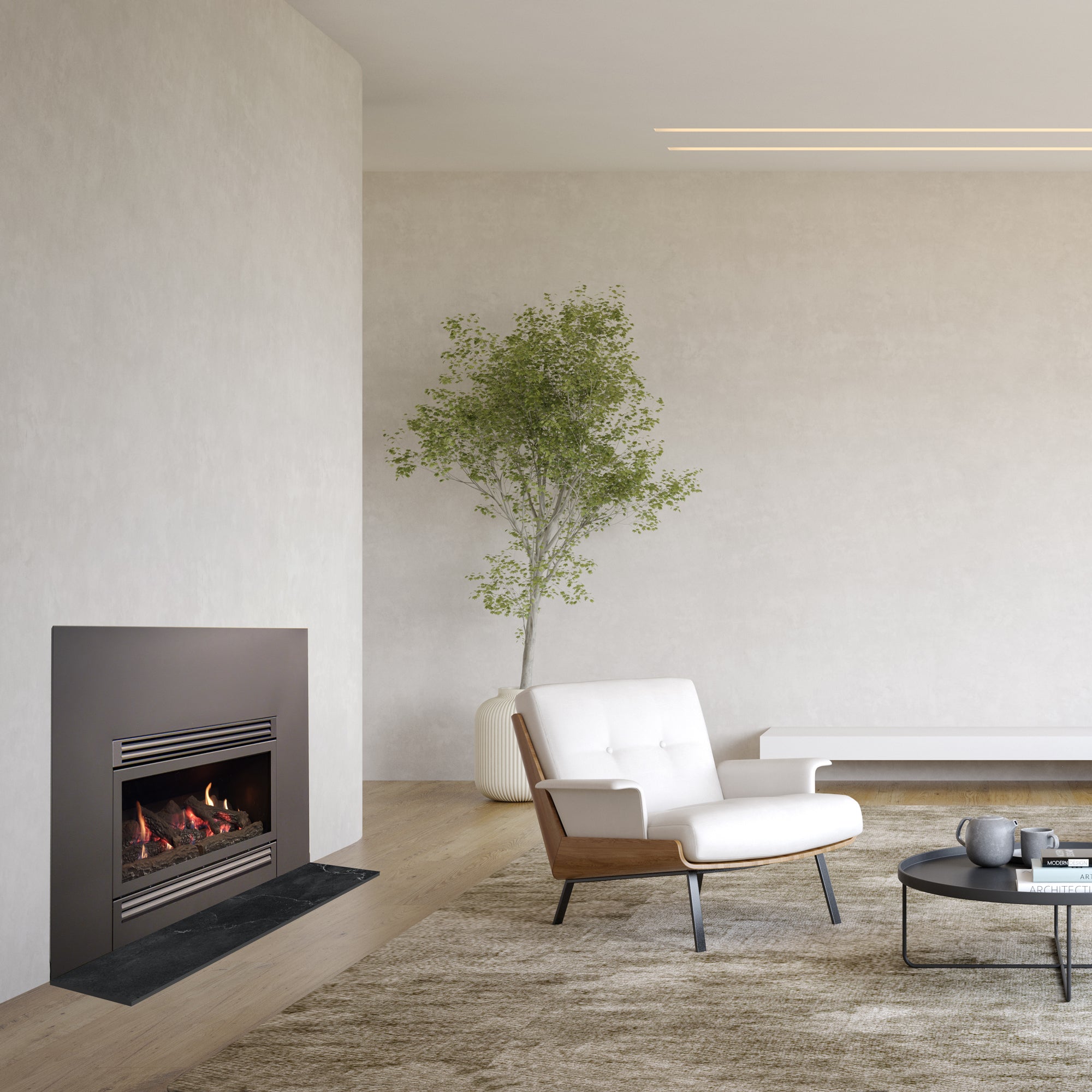 Ready To Buy A Gas Log Fireplace?
There are a few extra pieces of information you might need to know before you purchase a gas log fireplace.
Freestanding Or Inbuilt?
The location of where your heating is going to go will play a major roll in deciding wether you need an inbuilt or freestanding wood heater.
Freestanding fireplaces are perfect for creating a dramatic focal point in your lounge room or area. You'll need to ensure you have space between the existing walls need to be taken into consideration.
Inbuilt fireplaces are seamlessly built into an existing wall, fireplace or a new cavity. While they blend into the wall, they can create an ambient room like no other.
Installation
The Illusion IB Series can be installed with either a rear mounted or top mounted flue system.
Balanced Flue
For your safety, the combustion air for the fire is drawn from our balanced flue system. Using natural convection by drawing air from outside the building, it provides flexible and comfortable warmth. A non balanced flue requires constant ventilation to keep it burning and can make the room stuffy. In contrast, a balanced flue gas fire is room-sealed using a glass front. It has a sophisticated flue that uses natural convection to draw the air from outside the building for combustion and expels it back to the outside through a separate compartment of the flue.
10 Year Warranty
The Illusion IB Series of Gas Log Fires come with a ten year warranty on the firebox. All other components are warranted for 12 months from the date of purchase.
Australian Made
Illusion Gas Log Fires are designed and made in Australia and utilise the finest available materials and processes to produce a uniquely Australian product. No other locally made gas log fire can compare to an ILLusion Gas Log Fire.
Peace of Mind
Fully tested and approved to Australian Standards, you can rest assured the Luminar based IB Gas Log Fires are built with the safety of you and your family a priority. All IB Gas Log Fires are sealed units which draw combustion air for the fire from outside the building.
Testimonials
Excellent after sales service
We installed a Azura gas log fire from Illusion just over a year ago. We were impressed with their service and their can do attitude. The install (which other companies indicated a level of difficulty) went with out a hitch and we were very happy with the end result.
I LOVE MY AZURA!
Installed it 6 months ago, plumber was done in half a day with no problems, Best thing i have ever bought customer services is excellent! So far no problems!
Very happy with my heater!
I got an Illusion gas log fire installed last year and I have been really impressed. The service from the friendly staff was amazing! And the installer did a magnificent job. It heats our main living area perfectly and very quick. So happy with the service! I would go back any time!