Australian Made Products
Freestanding Gas Log Fires
We are one of Australia's only and largest gas log fireplace manufactures.
All of our Illusion fireplaces are proudly Australian made with a 10-year firebox warranty.

View our freestandng range below and either buy online through our safe check out portal, speak to one of our fireplace experts over the phone or come into one of our world class showrooms. Come visit one of our many showrooms around Australia.
Visit a showroom
New Stand-Alone Collection
Introducing the new StandAlone Gas Log Fire by Illusion, Australia's leading manufacturer of Gas Log Fires. 
The Illusion Luminar StandAlone features bold styling in an economical and high-performance gas log heater that is perfect for any contemporary home interior or al fresco setting. 
Shop Luminar-SA
New Freestanding Collection
The Illusion Esprit Gas Log Fire has been designed to be installed in new or existing fireplaces, facades or even through an exterior wall in either contemporary or classic homes with minimal clearances to combustible materials.
Shop FS
Save $1,582.00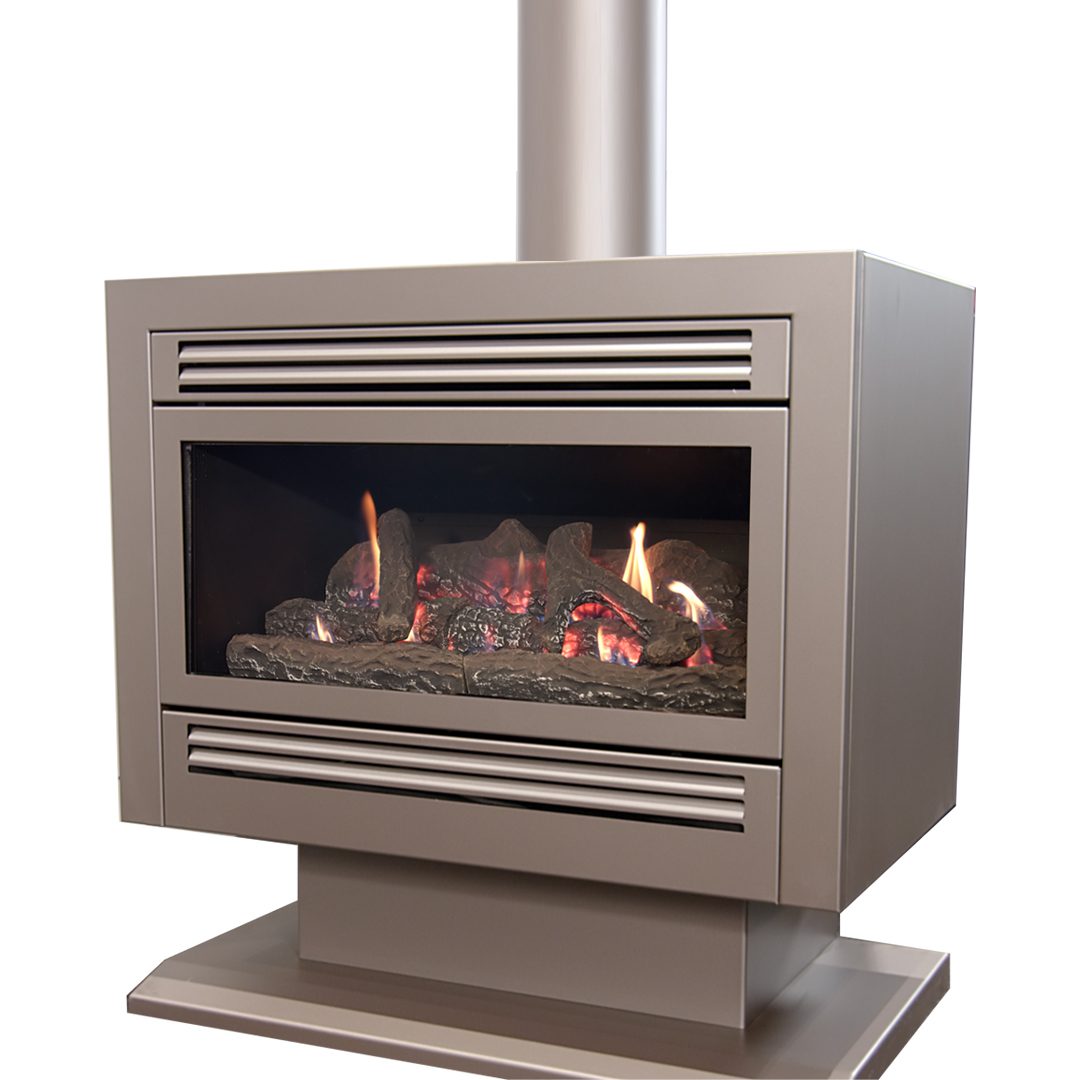 Save $1,683.00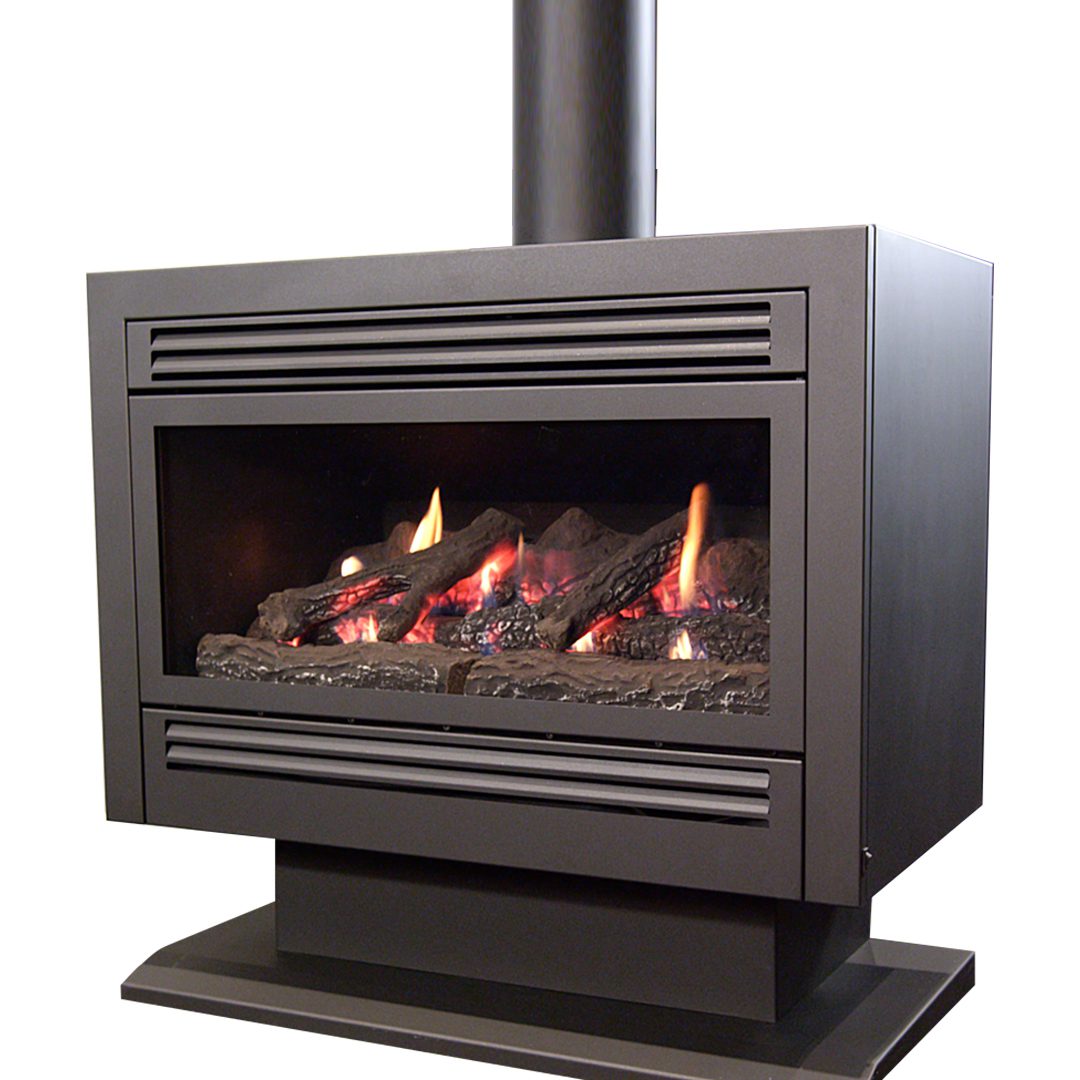 Ready to Buy a Gas Log Fire?
Here are a few extra pieces of information you might need to know before you purchase a gas log fireplace.
Freestanding Or Inbuilt?
The location of where your heating is going to go will play a major roll in deciding wether you need an inbuilt or freestanding wood heater.
Freestanding fireplaces are perfect for creating a dramatic focal point in your lounge room or area. You'll need to ensure you have space between the existing walls need to be taken into consideration.
Inbuilt fireplaces are seamlessly built into an existing wall, fireplace or a new cavity. While they blend into the wall, they can create an ambient room like no other.
Zero Clearance Fireplace
A Zero-Clearance Fireplace is built so that it doesn't get hot enough on the outside to impact on other surrounding materials, whether touching or close to. Also, a hearth is usually not required with one of these units.
Picking the right fireplace for the right heating area
Knowing the square meterage of the area you are trying to heat is crucial when selecting your fireplace. This will determine which range, size and ultimately the price you will be paying for your heating.
Let the reviews speak for themselves
Testimonials
Excellent service and cannot wait to have our heater installed!
Fantastic customer service honest and reliable ! Thank you Illusion!
Luminar 6000 Fantastic!!
Just install my Luminar 6000 and it went in very easy, we had a question about the wiring and when we called to ask a couple of question the team at Geelong Illusions could not have been more helpful.
It is absolutely fantastic and a great visual and practical inclusion into my home.
Thank you for a great product.
Very happy with my Illusion Fire
Heater is 4 years old, well used and still works extremely well. Never had any issues. If anything, we have to turn it off sometimes because it works so well and generates a lot of heat.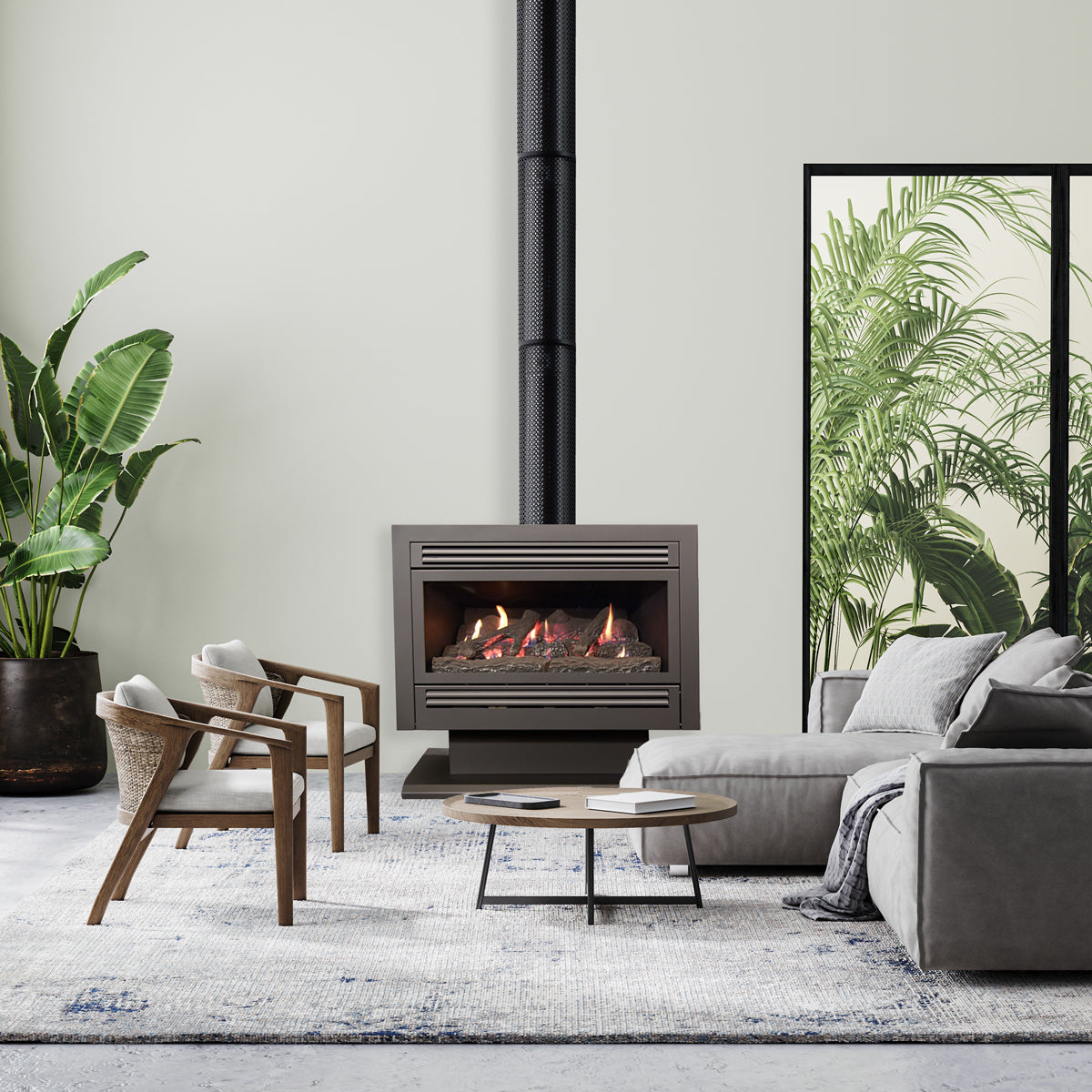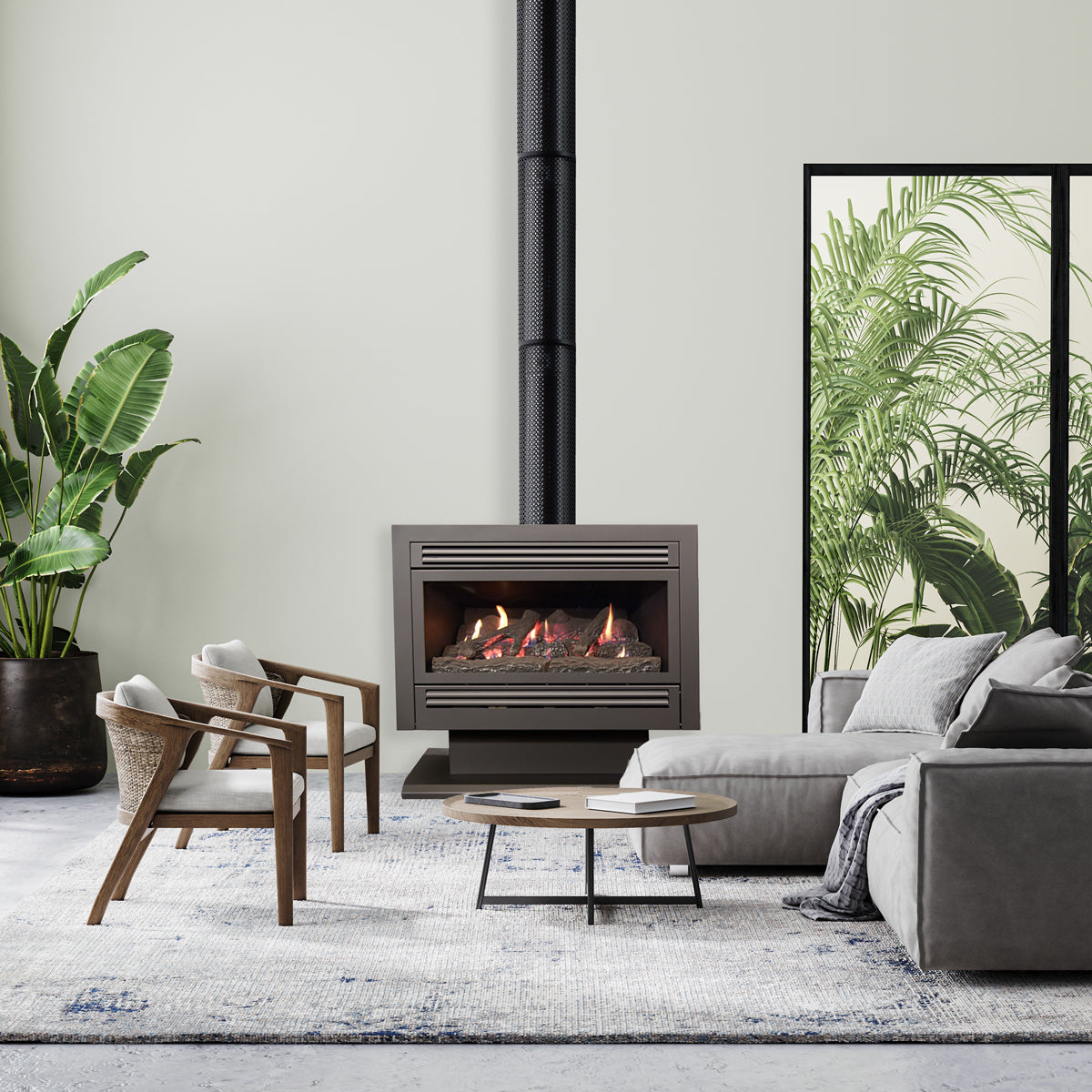 FS-2000
Experience warmth and elegance with the FS-2000 Freestanding Gas Log Fire. Its stunning design, featuring a large viewing window and contemporary fascia, adds a touch of sophistication to any room. With its powerful heat output and realistic log set, the FS-2000 creates a cozy atmosphere for you and your loved ones to enjoy.